Welcome to our 7th annual Cross Classic at Sebonack
A Personal Invitation From Michael Pascucci
It is my honor to host the 7th Annual Cross Classic at Sebonack tournament at our Sebonack Golf Club. The previous six events have been wonderful successes.
Sebonack is such a beautiful course. We're proud of what we offer to our community of golfers, and as I have been each year, I'm thrilled to be part of this wonderful tournament. Together, we will help the most vulnerable children in Haiti, giving them hope for a fruitful future.
I continue to be a major supporter of Cross International and their Thriving Kids Initiative. My family cares deeply about impoverished children, their families and communities and the way Cross International addresses their needs for long-term sustainability.
Together, we have the rare opportunity to change lives, and your participation in the Cross Classic at Sebonack event will bring much needed support. This includes food, education, clean water, safe homes, spiritual guidance, and opportunity for a self-sustaining future to the most vulnerable. You will bring hope for a bright future.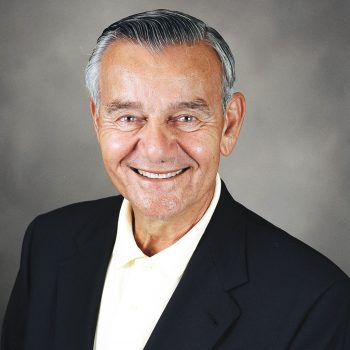 Please know that the few days you spend with us at Sebonack will be filled with fun, camaraderie and lasting memories. But more importantly, it will provide the support needed for life-changing, sustainable futures for at-risk children and their families in Haiti.
Thank you so much for supporting my friends at Cross International.
See you on the links!